Let's take a closer look at the ethnic rhinoplasty. 
Ethnic rhinoplasty is a type of plastic surgery for different types of nasal structures. Although not distinguished with classical rhinoplasty, ethnic rhinoplasty is generally performed for:
Thick nose skin,

Slim nose tip,

Large nose belt,

Straight nose bridge,

Structurally large nose,

"Drooping" or retroussé nose, 

Big nostrils.
Ethnic rhinoplasty is planned considering the geography in which the patient was born and the characteristic features of him/her, are prioritized. Africa, the Far East, the Pacific, and the Caribbean are known as the main regions for the operation of ethnic rhinoplasty. 
Why is ethnic rhinoplasty needed?
Although many people think that ethnic rhinoplasty doesn't differ from classical rhinoplasty, it is an uttermost personalized operation. 
Apart from all this, it is not right to perform the popular rhinoplasty procedure, which is suitable for a single skin structure, to people with different skin structures. At this point, the nose design that is appropriate to the golden ratio and the person's face and bone structure is very important. It should not be forgotten that small and thin noses do not always bring the desired result.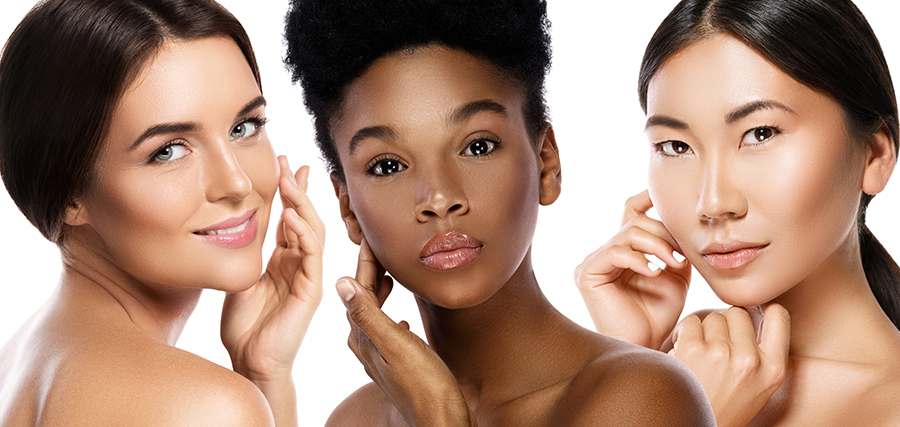 How is the ethnic rhinoplasty performed?
In the scope of ethnic rhinoplasty, shaping and modeling; cartilage retrieval or amplification, nasal ridge or cartilage enlargement, nasal extension or shortening, nasal tip narrowing operations are performed. 
While all these procedures are carried out, the individual characteristics of the person are not eliminated. This is the main purpose of the ethnic rhinoplasty: to give the person the appearance he/she desires, while not damaging the characteristic features.
From a technical point of view, ethnic rhinoplasty is not performed differently than classical rhinoplasty. The process is carried out in two different ways as closed and open, in accordance with the needs and desires of the patient. For more information about rhinoplasty techniques, read our article: What are the rhinoplasty techniques and approaches?
The recovery time after ethnic rhinoplasty that is performed under general anesthesia, is approximately 6-8 weeks and may vary depending on the technique which is used.
Importance of surgeon selection in the ethnic rhinoplasty. 
People from the Middle East, Asia, Africa or America each have different types of nasal structures. Therefore, it would not be the right approach to offer these people a rhinoplasty treatment with standard features. Such unacceptable approaches make many people indecisive about cosmetic surgery. But an experienced and qualified surgeon will understand your concerns and provide you a customized operation plan.
From the surgeon's point of view: It is important to have knowledge of skin types. Because different skin types have different susceptibility to postoperative complications. Thus, the surgeon should know not only the external appearance of the patient but also the cultural background and individual beauty standards while planning the treatment and act accordingly. For example, afro skin type is known to be prone to keloid scar formation and unusual change in skin pigment after aesthetic operations. A surgeon who has this knowledge performs the operation taking precautions to minimize keloid formation and creating incisions that can be hidden (for open-rhinoplasty). 
Ethnic rhinoplasty is an operation that requires expertise. Treating different patients from all over the world makes the surgeon an expert in his/her field.  So, as a suggestion; If you want to get an ethnic rhinoplasty treatment, it would be best for you to choose an international hospital. 
Frequently Asked Questions