Breast Fat Injection Operation in Turkey
By time, breast loses its size and elasticity for many reasons, such as breastfeeding, weight loss or aging. It is possible to have a breast smaller than normal size since puberty. This procedure helps women that suffer from small breast size to get the desired size by eliminating the mentioned reasons and making the breasts more proportionate and beautiful.
Breast Enlargement by Fat Injection in Turkey provides a natural way to give breast the appropriate size and shape, there are two steps for this procedure, first, liposuction to take off the fat then injecting it in the breast. The first stage helps to get rid of excess fat in the body. So women become happier after the operation.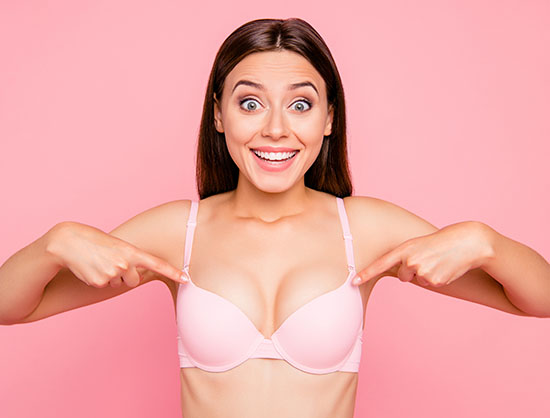 Before Breast Enlargement by Fat Injection
As with other cosmetic operations, you should choose the surgeon who is going to perform an operation on you carefully. At this stage, patient should consider previous patients comments. Also, the doctor should tell the patient about all the risks of operation, and how results vary from patient to another. Patient should discuss their expectations with the doctor, and must be realistic as much as possible. After discussing expectations, doctor will examine your ability for the operation, then will decide the appropriate technique for your condition.
At this point we recommend you search for doctors and clinics in Turkey.
What Client says about us?
We feel free to share some feedback from our honorable Patients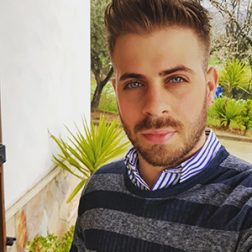 The best experience ever, I would say they know what they are doing exactly. They told me everything before treatment and I like their post-treatment care so much. You will feel like you are with your own people even though you meeting them for the first time. Thank you for everything.
Garret D'silva,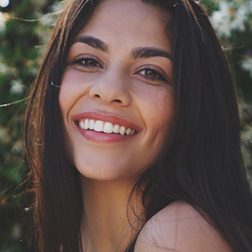 I loved the professionalism of the doctos and other staff. Doctors was very helpful in rectifying my situation and listend to me very carefully. The team here is absolutely amazing. Huge thank you to all your team for their genuine care, support and humour.
Mary Fathima,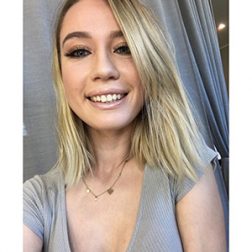 From the time I landed in Turkey someone was there waiting on me to take me the hotel. The medical staffs were absolutely amazing very professional. Not one time did I feel uncomfortable they made sure I ate and constantly checking up on me.
Helen Garcia,
During Breast Enlargement by Fat Injection
The anesthesia type varies according to patient's condition and doctor's vision. It can be done under local or general anesthesia.
At the first stage, fat-rich areas are determined such as abdomen and buttocks, then doing liposuction on these areas. The doctor will select the area after examining the patient and making sure of their health condition. These fats are filtered from blood and other fluids, then injected in the breast as specified before the operation to reach the desired size. This procedure does not require an incision in the breast, because injection is done by a very fine needle. This procedure takes 1-4 hours in Turkey depending on the amount of fat you are going to inject.
The doctor decides the amount of fat he is going to inject in the session, usually it is between 150-450 cm3. This amount varies from a patient to another depending on the desired size, usually the breast get injected by 300 cm3. If patient wants a bigger size for their breasts or if part of fat is absorbed by the body, it is possible to make more sessions after doctor's agreement and considering the patient health condition.
The applied technique varies depending on patient's expectations and health condition. For example, if the procedure is after recovering from breast cancer, it is preferable to inject stem cells.
After Breast Enlargement by Fat Injection
As with other cosmetic operations, fat injection in breast may cause swelling, redness and pain. Although the amount of fat and operation size varies from patient to another, patient might need to stay at the hospital for a period of time if the doctor thinks it is necessary, in some cases, patients can go back home on the same day of operation. However, patients who leave the hospital on the same day can go back to their normal life in a day or two.
On the other hand, we denounce with righteous indignation and dislike men who are so beguiled and demoralized by me.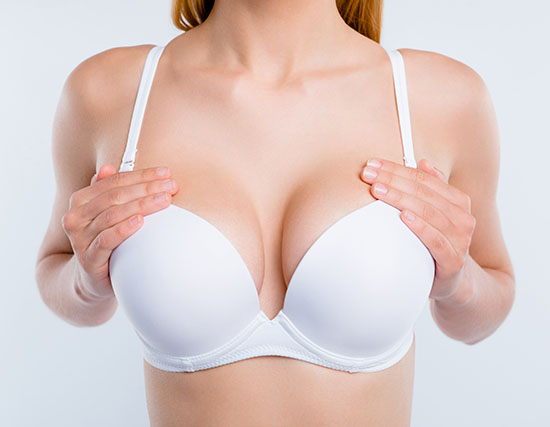 Advantages and Disadvantages of Breast Enlargement by Fat Injection
Since this procedure is using the fat of the person, there are no concerns about entering a strange substance to the body. Since these fats belong to the same person, the body can live with them for a lifetime. Because using the person's own fat is the safest way. Thus avoiding the risk of allergy to external substances. In addition, this procedure is a perfect solution for women who suffer from psychological problems due to their small breast size.
This method of enlarging the breast contains two advantages, besides it gives you the desired size and appearance, it helps you to get rid of the excess fat in other parts of the body, which makes your body look perfect in general.
Since fat is injected with a very fine needle without making any incision, there will be no scars, this can be considered as an advantage for the operation.
Many people prefer this method because it provides an aesthetic appearance, and it is safe compared with other operations, with a high rate of success. Which make this operation the less risky solution to enlarge the breast. Because it helps to get a natural results without changing the shape of the breast. Moreover, it is a perfect solution for women who are satisfied with their breast shape, but just want to enlarge it.
Breast retains its softness and its natural tissue due to non-use of external substance, and this method helps to reach the desired size while maintaining the natural texture of the breast.
Breast Enlargement by Fat Injection is suitable for women with thin skin who cannot enlarge their breast by fillings.
Body may absorb 60% of the injected fat, which leads to reduce the size of the breast. However, repeating the procedure is something normal.
If you want to enlarge your breast by this method you should have enough fat in your body, if you do not have enough amount of fat then you cannot do this operation. In addition, this technique is not suitable for women who want to enlarge their breasts significantly.
The doctor can enlarge the breast by fat injection and filling implant at the same time. But, this depends on the health condition of the patient and doctor's vision.